collaborations
We've collaborated with designers, engineers and thought-provoking brands. All with one aim: to reduce our collective impact on the planet, and create something meaningful.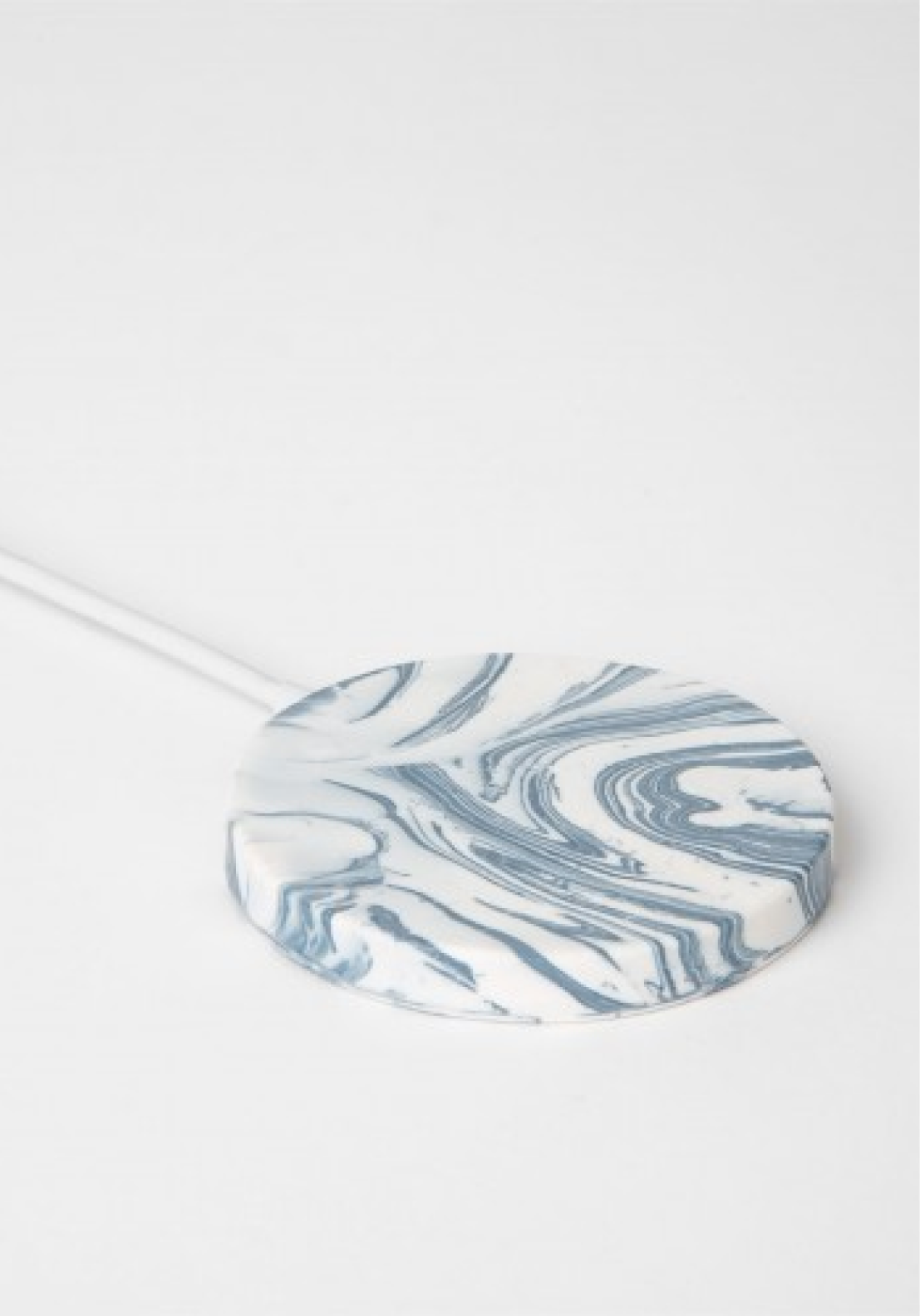 For half a century Paul Smith has been a name synonymous with effortless designer style. Their vibrant stripes of colour are instantly recognisable in a landscape of tailored fashion where muted tones are dominant. It was this affinity with colour that made the Paul Smith a natural match for a collaboration with gomi, along with their interest in our message of sustainability. We teamed up with Paul Smith to create a range of custom colourway MagSafe chargers using 100% recycled plastics in their iconic colours.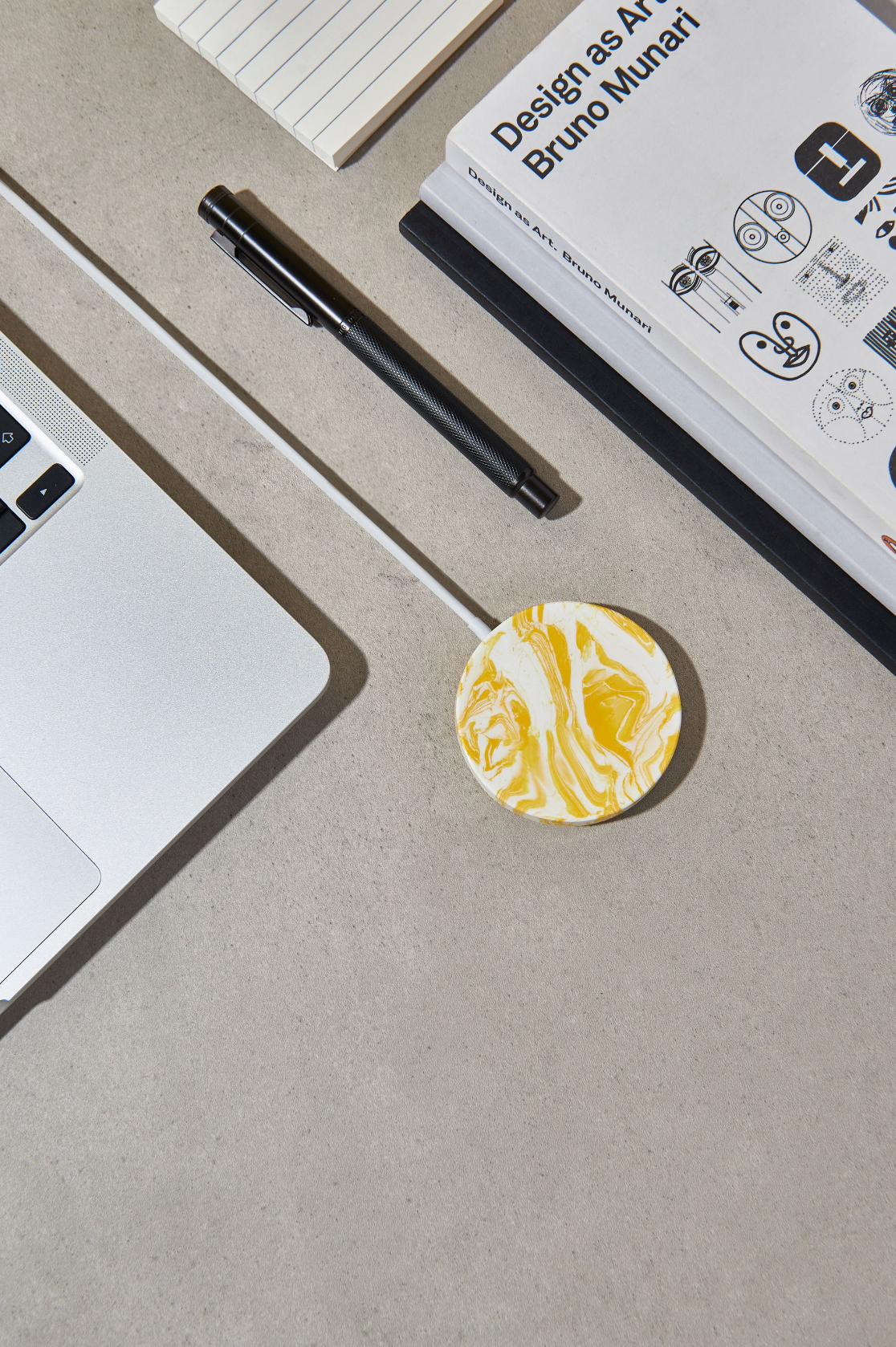 Selfridges is a world renowned department store in the heart of London with over 100 years of history and a reputation for design excellency. We collaborated with this institution as part of their 'Vision for The Future' campaign, using recycled plastics to create a number of products in the distinctive Selfridges yellow. We are proud to have worked with such a titan in the retail industry, where voices for sustainability and environmental responsibility aren't often heard.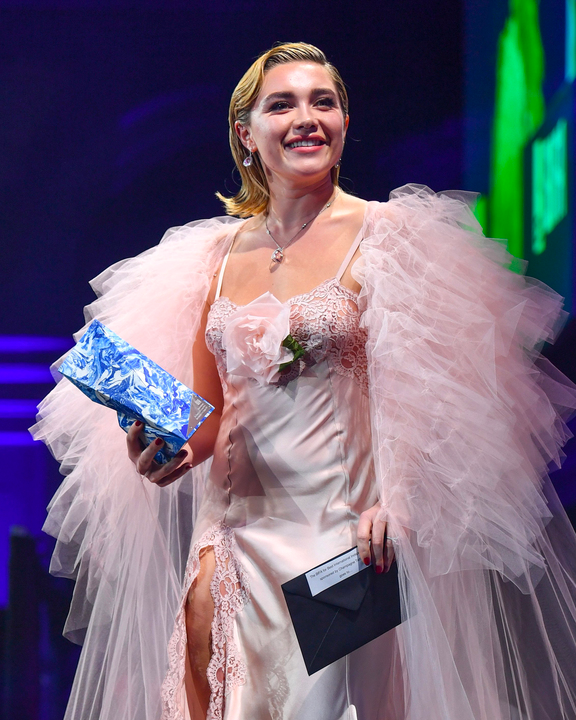 The British Independent Film Awards celebrate the most creative and innovative film-makers and actors in the UK. To award such talent, BIFA were looking for a trophy befitting the forward-thinking nature of British independent film. We joined forces with the sculptural artist Arran Gregory to create a trophy made from 1kg of waste plastic, hand-marbled and finished in our Brighton studio. We're proud to say our trophies have been in the hands of stars such as Riz Ahmed, Florence Pugh and Paul Mescal. But the best thing of all? Every trophy is made from plastics that would have ended up in landfill.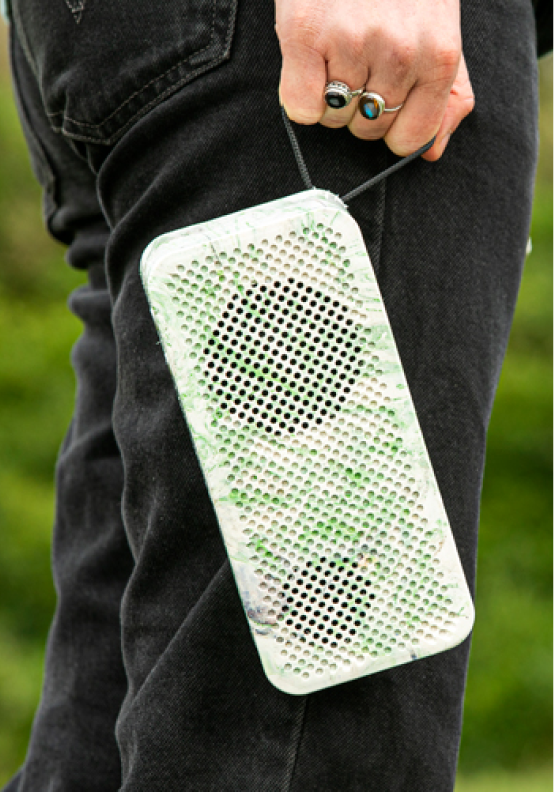 Lime is the world's largest provider of shared electric vehicles. Chances are, you've ridden one of their bikes or scooters, particularly if you live in London. Their mission is to reduce the carbon footprint of transport networks in major cities, as well as making travelling cheaper and more simple for the whole population. Lime teamed up with us at gomi with aspirations of further reducing the waste impact of their modular vehicles. We took the batteries from 1,000 of their retired e-bikes which were heading to be recycled and gave them a second life in our gomi speakers, building a profound friendship with one of the most innovative green companies along the way.
More about the studio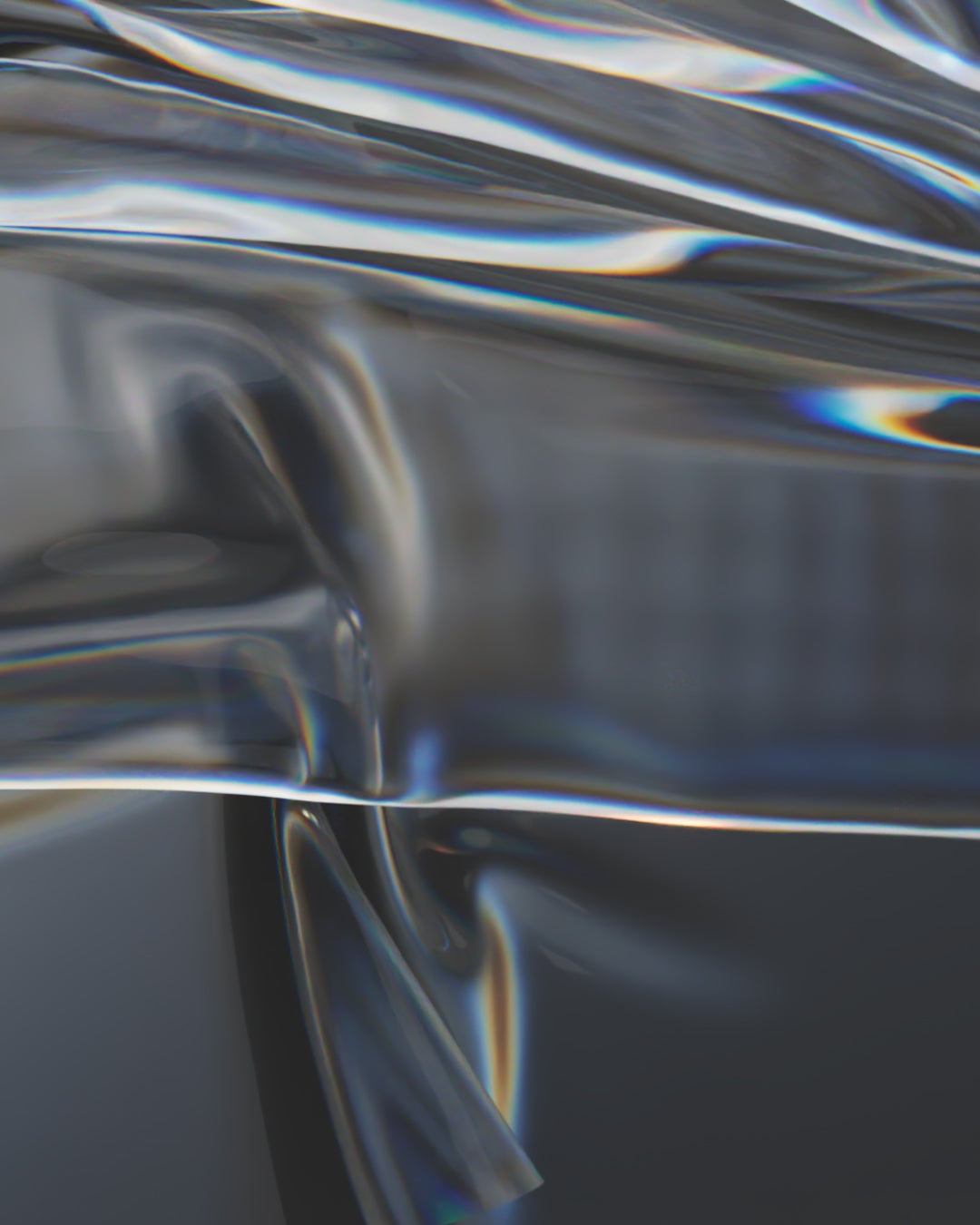 born from waste
about our materials
Read more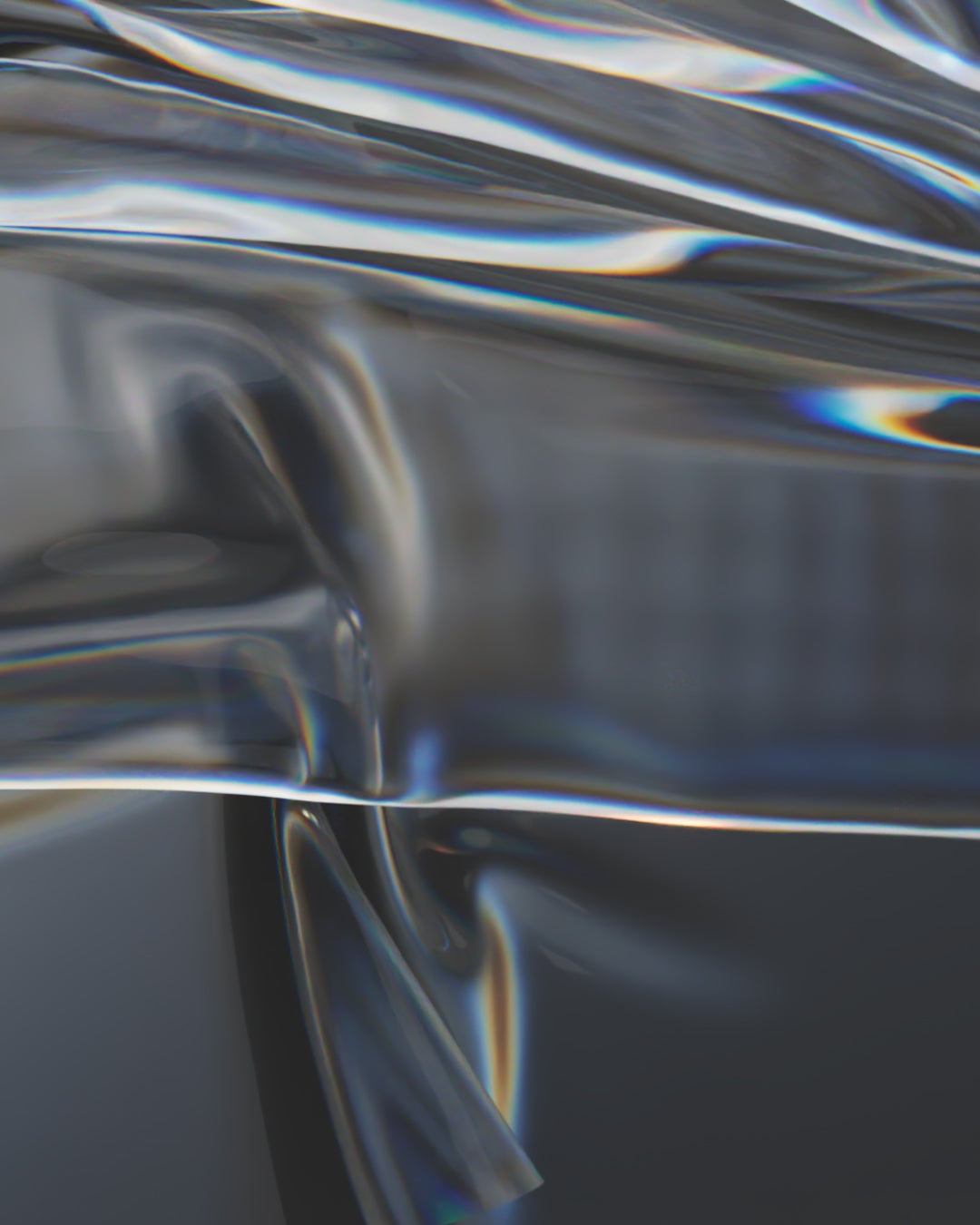 gomi for life
about repairs
Read more