SUSTAINABILITY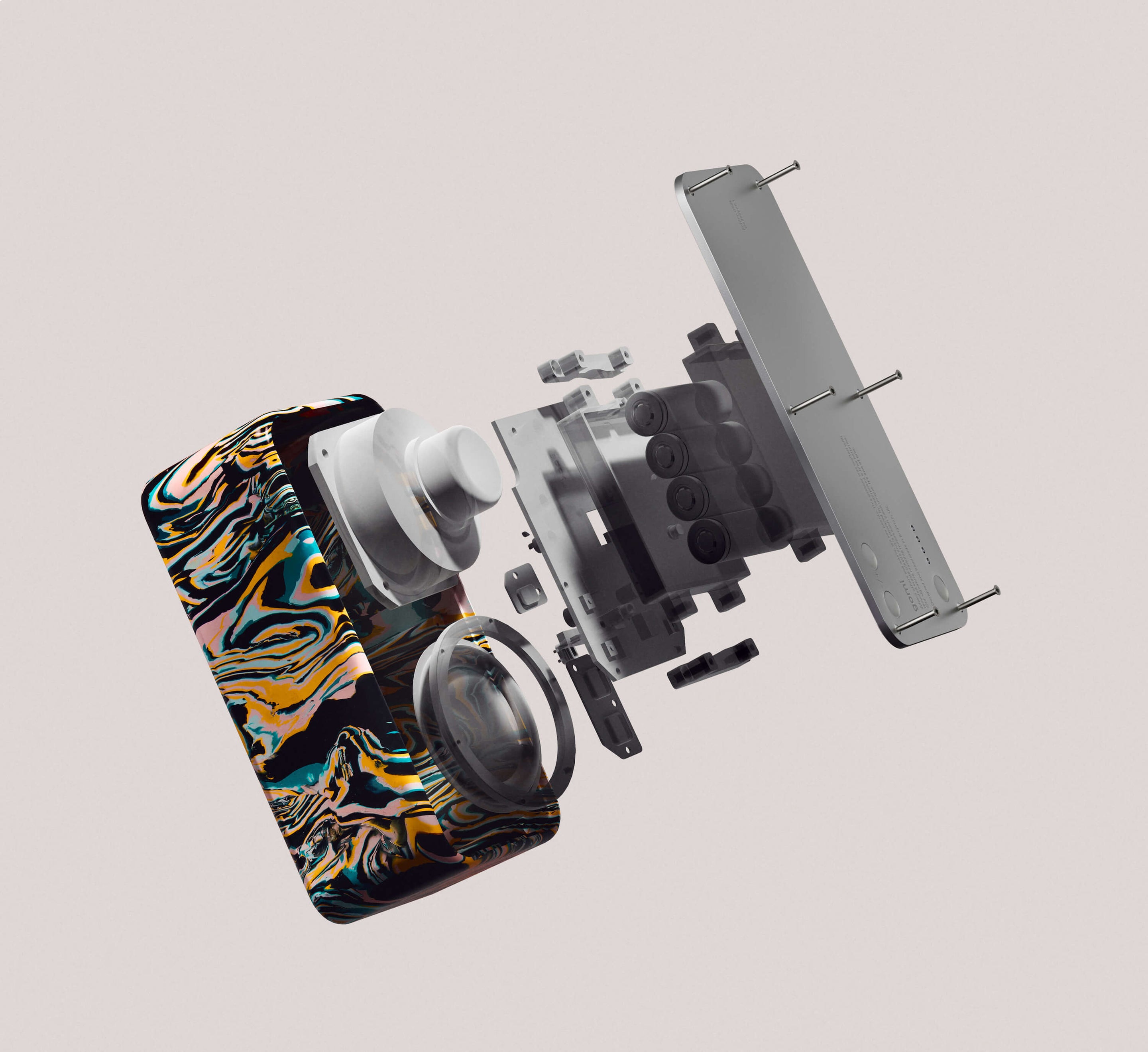 Our gomi speaker is made of 29 components — none are glued together, all are replaceable. 
When the time comes for an upgrade, such as the latest Bluetooth chip, we can replace it easily for you. We can even salvage parts from wreckage — and we're confident 90% of the speaker can be fully recycled. 
We offer a two-year warranty on all gomi speakers: if the damage is not covered or the speaker is now outside of the two-year warranty, we will still fix your speaker. We just ask for a small fee (£50).
Carbon neutral
50.4% LOWER CARBON FOOTPRINT
⸻ A STAT WE CAN BE PROUD OF
Even though our collection one speakers have a significantly lower carbon footprint (50.4% less) than comparable products of similar size and weight, we still offset the CO2 emissions required to make it. Meaning our products are completely carbon neutral — as is gomi the company.
Circular design
TIMELESS TECH
⸻ BORN FROM WASTE
Our gomi speaker is designed with the circular economy in mind. 43.9% of its weight comes from post-consumer waste streams — such as flexible plastic waste, second life lithium batteries, and recycled ABS casing for inner the battery pack. Most models on the market? 0%.
The gomi speaker also uses less energy (-26%) and less water (-25%) than competitors to manufacture.
MODULARITY ⸻ A PHILOSOPHY
Repair. Replace. Refurbish. Our modular design allows for endless modifications.
THE END OF ⸻ TECH WASTE
Trade-in your old speaker for a new one. Damaged beyond repair? We'll salvage the possible parts. Can't be salvaged? We'll recycle.